Kaeser  Air Compressor Sales
SERVICE FOR ALL COMPRESSOR MAKES AND MODELS
Midwest Welding and Machine is the only authorized distributor of Kaeser Air Compressors in Montana, Western North Dakota and Northern Wyoming. We are here to help you find the correctly sized air compressor and complete systems to deliver on your compressed air requirements. Our sales professionals give you all the specifics on how a Kaeser Compressor investment will save you thousands in lifetime energy consumption and maintenance costs.
From Missoula to Bismark, Great Falls to Cody, we also service all makes and models of compressors. Don't let one of your most important assets break down, give us a call today to schedule maintenance on your compressed air system.
Rotary screw vacuum packages
Compressed air piping
Rotary screw compressor packages
Refrigerated and regenerative air dryers
Compressed air filters
Condensate drains and management systems
Booster compressors
Omega rotary lobe blowers & packages
Smart pipe air distribution systems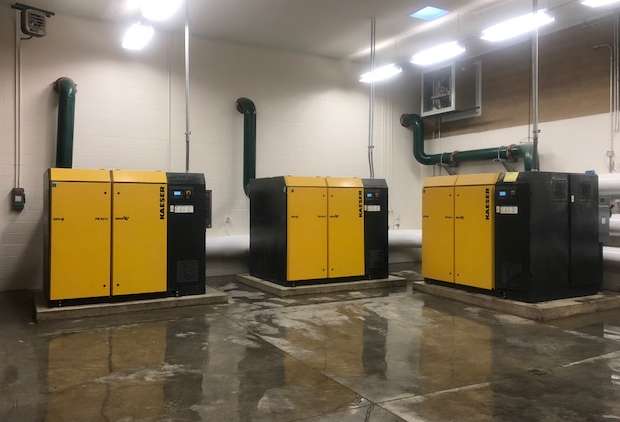 New construction?
Call us early and we can help design the most efficient system for your specific application. No job is too big or too small, we can do it all.
Existing system?
Let us help you make it more efficient and reliable.
Order Compressor Service and Parts